so I can now add "fruit supplier" to my CV/list of qualifications for working for the Guardian music department.
previously-posted-about bananas have been delivered!
that's me explaining to
John
and
Peter
(of
Peter Bjorn and John
) where their fruit has gone. John was really appreciative. I think Peter was just amused to hear this story - hahaha.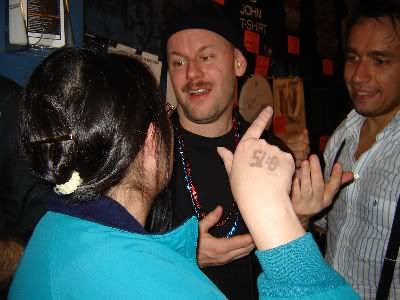 TBH I wasn't sure if the bananas were going to make it inside. my media pass helped; I explained to the staff at the door that I wasn't purposefully trying to break their "no outside food or drink" rule and was surprised when they said they weren't allowed to give the bands *anything*. (tell me then, what's the point of working at a venue if you can't even say hi to the bands?)
during the last song,
Bjorn
waved the blue snowflake gift bag I'd put the bananas in (having placed it carefully next to his pedals on the stage) - I figured it was a good idea to at least make it LOOK like a present - and a roadie took it backstage.
my birthday card to them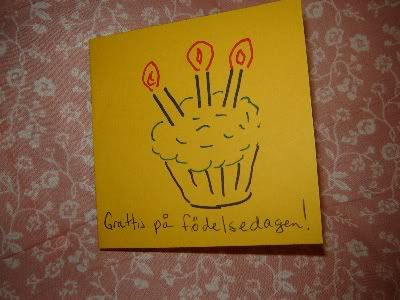 gig reviews ahoy!

at TGTF
at PW