highlights from this past trip to blighty - specifically Nottingham, where I covered the

Dot to Dot Festival

for

Popwreckoning

this year
23 May
- 3 hours after getting off the plane, having a full English (sans bread b/c I'm allergic to wheat) and a cuppa with a view of all the activity at Victoria Station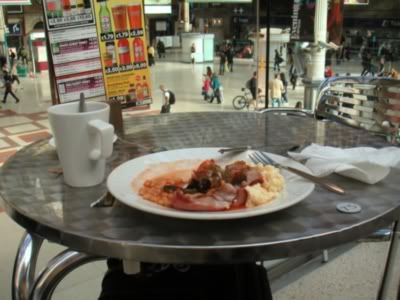 - arriving in Nottingham after a comfy 4-hour coach ride. I say, this is the way to travel. bus drivers that call you "love" and "darling," and certainly none of that running around train platforms!
24 May
- the calm before the storm: after getting my press wristband fitted, walked around Old Market Square, bought way too many books and CDs, and then did some window shopping in the city centre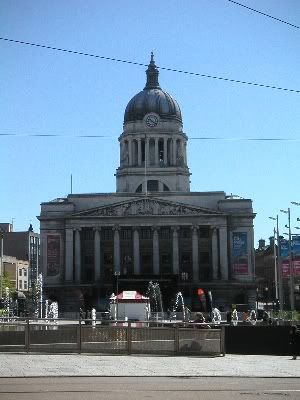 - completely, accidentally running into
Patrick Wolf
in the hotel lobby (sorry, no photo, I couldn't trouble him for a picture, he was too antsy to get to his room and get dressed for his performance). we exchanged pleasantries, basically him saying "hello" to me after taking off his sunglasses, and me saying, "hi Patrick, I'm so excited to see you perform later today!" (haha)
- seeing
Matt Abbott
and
S&D
perform and getting to chat with the lovely boy himself afterwards
*
Skint & Demoralised

at Glo Bar, Nottingham-Trent Uni
- ....followed by the tail end of
the Pains of Being Pure at Heart
at the Notts-Trent main room (no pics b/c I was high up above them). Q's calling them one of the 10 great new bands tho, just sayin'...from what I heard, I thought they were fab.
- interviewing 2/3 of
Friendly Fires
(
Edd Gibson
and
Ed Macfarlane
) on their comfy tour bus. as their name suggests, they are indeed v. friendly boys indeed. had an intellectual convo with Edd and a green tea-drinking roadie about the merits of
Chris Barrie
in "Red Dwarf," "Brittas Empire," and "Lara Croft: Tomb Raider" and D.C. area gig venues.
*
Friendly Fires
interview: [
part 1
] [
part 2
] [
part 3
]
- rushing off to Rock City to stake my place for
Patrick Wolf
,
Ladyhawke
, and
Friendly Fires

*
Friendly Fires

gig review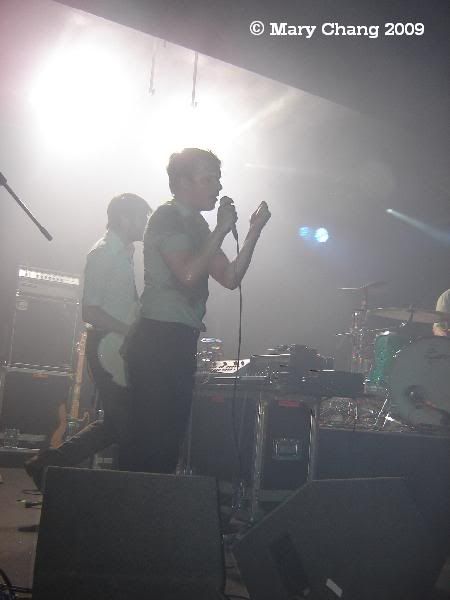 *
Patrick Wolf

and

Ladyhawke

gig review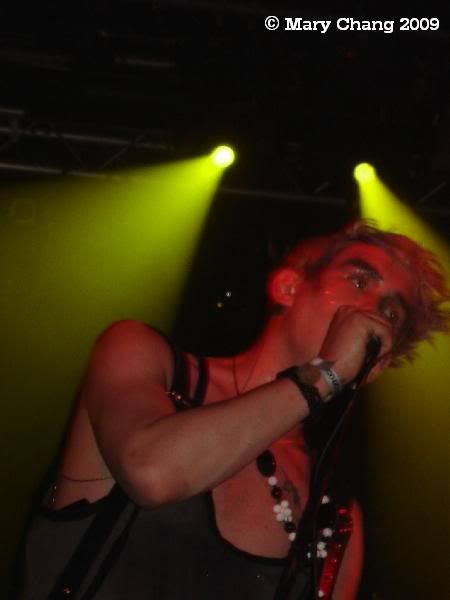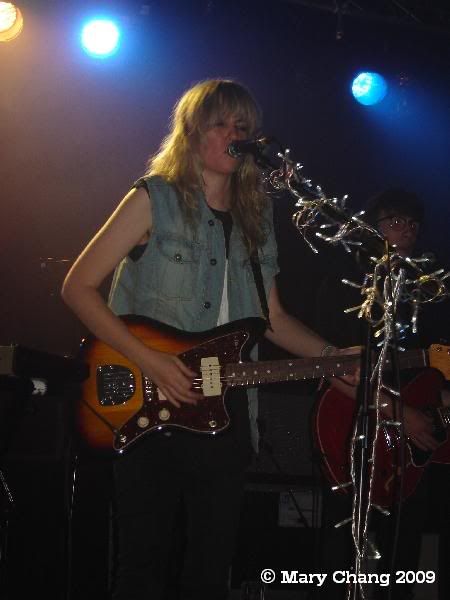 25 May
- puttering around Notts to see the castle, and then of course to find the famous Robin Hood statue (which incidentally was hilariously swathed by a marquee tent, as a youth orchestra was warming up for a performance)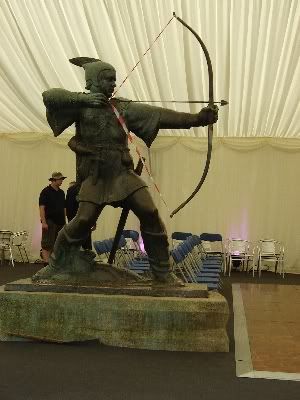 - saying goodbye to the fair city of Nottingham with final poppadums, mango lassi (yes, those are crushed pistachios on top of there!), and curry on the last night there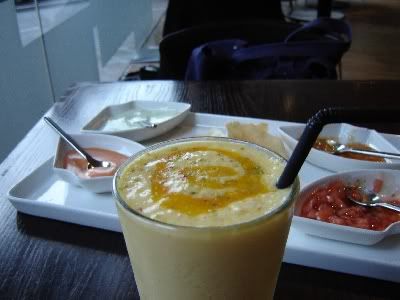 highlights and snaps from the London leg of my trip up soon I hope!