no, the image below is *not* an April Fool's joke.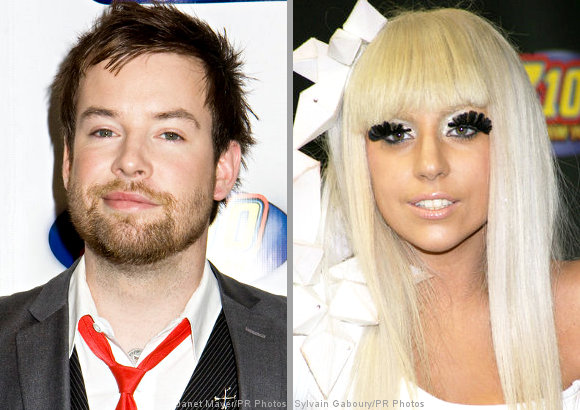 (l to r) American Idol alum David Cook, and Lady Gaga
I haven't watched
American Idol
regularly for a long time, but I decided to post about tonight's episode because not only is last year's winner
David Cook
performing, but also the curiosity that is
Lady Gaga
. I must admit that I still am not really into her stuff, but I do acknowledge that her grooves will get you on the dancefloor.
Do do doo doot.
I only wish her hair didn't look like a removable lampshade, or her fake eyelashes did not look like two large tarantulas have sprouted from her eyeballs. for whatever reason she dresses the way she does - almost like a space
Christina Aguilera
?...it has done its work. America is interested - and so is the world.
--
here's my
gig review
of the Airborne Toxic Event gig here on 12 March, posted on
Popwreckoning
. for my previous musings, have a read of
this previous post
.
it's only my second gig review on Popwreckoning, so comments here or there are appreciated! thanks :)